On Wednesday last week (4 May 16) Lucy Turnbull announced the Turnbull's plans to build "a new society".  
The Prime Minister's staff chart has an empty or "acting" box under the title "Deputy Secretary, Social Policy".   He's decided who he wants in the job, but the person chosen to advise the PM on building "a new society" won't start work until July, after the election campaign.   
On Thursday last week the Senate's Public Administration Legislation Committee met to examine the Prime Minister and Cabinet Portfolio.   Public servants are obliged to answer the Committee's questions truthfully under similar sanctions to those for perjury.
The PM was represented by Senator Brandis and the Secretary was represented by a lawyer Ms Elizabeth Kelly, Deputy Secretary, Governance of the DPMC.
At the opening of the sessions, Ms Kelly was asked to update the Committee on executive level changes.
In relation to executive changes since the last hearing, on 29 February.............The secretary has today announced that Ms Lyn (sic) Hatfield-Dodds has been appointed as Deputy Secretary, Social Policy for PM&C, commencing in July.
What a strange backroom way for the PM and his department to make such a major public policy announcement.   
Advice in this area is of its nature political.   Change the PM, change the nation.   Social policy is about society and the Turnbull have plans to build a new one.
I don't want a dyed in the wool card-carrying member of The Greens as the architect for Turnbull's trendy vision.
It's very convenient that The Greens' acolyte commences work on our new society after the election campaign.
I can't find any public announcement about it.  You have to know what you're looking for and search the Hansard to find Ms Kelly's frank evidence.
The DPMC has a new website explaining their morphing role.   From the Rudd/Gillard PMO which ran the show, to the traditional Abbott plain-vanilla DPMC - the huge and growing Chairman Mal mandarin-fest within the Forbidden City has a new strapline - "The Fresh Thinking People".
But the outrageous thinking being imported by the Chairman's Bob-Brown-Pick has yet to be announced.
Blissful beyond the fray, the Chairman-PM and his Hatfield-Dodds appear quite comfortable together.
(Former Greens senate candidate Lin Hatfield-Dodds and Malcolm Turnbull looking very interested in each other  Christmas 2015)
Here is a current LinkedIn page for the new advisor on your society Lin Hatfield-Dodds still proudly published and proclaiming her Greenieness.
In the lead up to the election Ms Hatfield-Dodds told the ACT local media about her passion for our society:
climate change,
job security,
compassionate and legal treatment for asylum seekers,
indigenous equality,
preventative healthcare and a better Medicare system
cover for dental health,
water use 
protection of our remaining high value forests
decent welfare payments 
adequate funding for mental health services and supports.
Here are just two of many opinion pieces she wrote about the glory-days of the Gillard/Brown/Rudd Governments:
Gutsy budget built around icons

Lin Hatfield Dodds |  15 May 2013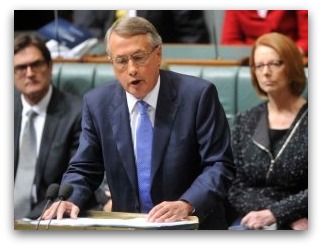 This is a legacy budget. The further into history it recedes, the better it is going to look in terms of economic management.
From the perspective of community services agencies, it's a budget framed around three icons: a national disability insurance scheme, education reform, and welfare to work focused welfare spending.
The jewel in the crown has to be the Australian Government committing to ten years of funding for DisabilityCare, which once rolled out will make a significant difference in the daily lives of nearly half a million Australians who will be better able to participate in their community.
The budget maintains $3.7 billion for the Living Longer, Living Better aged care package.
It's a gutsy budget in a challenging economic environment and an election year. 
The virtuous circle of Gillard's climate tax

Lin Hatfield Dodds |  10 July 2011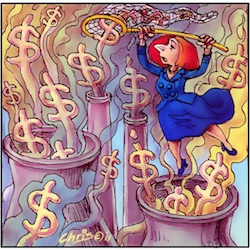 The Government and the Multi Party Climate Change Committee (MPCCC) have crafted a historic package of reforms: driving long-run reductions in carbon pollution, simplifying personal tax and making it fairer, and reducing poverty traps and barriers to work.
Each of these steps would be worthwhile on their own. Together, they send two clear signals. First, the Government has found its mojo. Second, minority government is not an impediment to good policy.
The package lays the groundwork for Australia's transition to a clean energy future, allowing us to play our part in global action to address climate change. It will put a price on carbon.....
Ms Hatfield-Dodds is the current CEO of UnitingCare, an arm of the Uniting Church. 
15 September 2015 - Turnbull sworn in as Prime Minister - the Uniting Church publication Crosslight saw it this way:
One question many Australians are asking is what impact the change of leadership will have on the government's policies.  Mr Turnbull is considered to be more moderate than Mr Abbott, especially on the issues of climate change and same-gender marriage. But he will also face pressure to maintain the confidence of his more conservative colleagues if he is to remain in office.
In his victory speech, Mr Turnbull promised to bring a more consultative style of leadership and to put advocacy ahead of three-word slogans.
Just two weeks later and disability advocates including UnitingCare urged The Chairman to change his ministerial lineup to better represent them.  Turnbull abhors criticism; he immediately acquiesced.  His first cabinet survived just 15 day from the meticulously executed operation "roll-Abbott and reset the calendars". 
Here's how probono.com.au, a lobby and information group or disability not for profits saw the lobbiests' victory.
Wednesday, 30th September 2015 at 5:44 pm
Turnbull's Surprise Social Services Shuffle
Surprise changes to Social Services Minister Christian Porter's portfolio will see him focus mainly on disability and the rollout of the $22 billion National Disability Insurance Scheme.
The move to appoint a new Assistant Minister for Social Services and to shift some of Porter's responsibilities to others in the Parliament has been welcomed by disability advocates.
Almost two weeks ago when Prime Minister Malcolm Turnbull announced his new Cabinet it seemed that the disability sector had been forgotten with the omission of an Assistant Minister for Social Services.
The previous holder of the portfolio, Senator Mitch Fifield, was in charge of disability and aged care in the Parliament before he was promoted to Minister for Communications in the Cabinet reshuffle.
On Wednesday it was announced that Alan Tudge had been sworn in as Assistant Minister for Social Services and that Porter would be focussing more on disability.
Sussan Ley was also sworn in as Minister for Aged Care, adding to her responsibilities as Health Minister.
UnitingCare Australia's National Director, Lin Hatfield Dodds, welcomed the announcement that Ley would be Minister for Ageing.
"Aged care is an important area of policy and practice. Australia has a structurally ageing population, which has driven the development of a game changing aged care reform process that will put people at the centre of the aged care system, giving them the power to make choice about their care and supports," Hatfield Dodds said.
"Given that we are in the midst of putting the aged care reform agenda into practice, I welcome today's announcement.
"UnitingCare is committed to reform. We look forward to working with Minister Ley. Minister Ley has proven herself a capable Minister in human services delivery with complex legislation and large budgetary expenditure."
ENDS
5 November 2015 Ms Hatfield Dodds speaks at the Economic and Social Outlook Conference hosted by the University of Melbourne and billed as Australia's premier public policy event.  Many of the Turnbull cabinet ministers along with Bill Shorten attended.  Lin Hatfield-Dodds was given a brief to speak after Treasurer Scott Morrison on the topic of Competition policy in the public interest.
2.40pm | Personal income tax "the silent tax"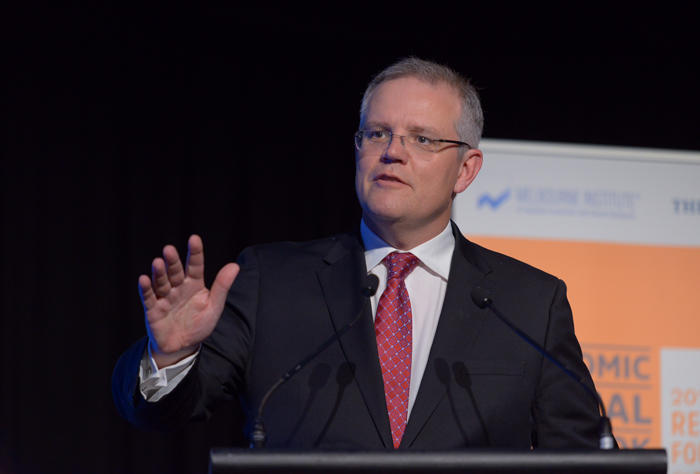 Scott Morrison says although personal income tax is the largest revenue source for the government, it has become the "silent tax" for many Australians, and that Australians aren't aware of what they are paying in tax when they draw their money out of the ATM. But when they buy something, they see what they are paying in tax. He says personal income tax is "out of sight, out of mind" in comparison to other taxes, "like the GST".
2.37pm | Competition policy in the public interest
Lin Hatfield Dodds, National Director of UnitingCare Australia, says the social services sector requires focused consideration in the competition space because it impacts real people, often the most vulnerable and disadvantaged in society.
"Competition is not an end in itself, it's got to serve the public interest."
She outlines four propositions for the future of competition policy in social services:
1. Choice for people accessing human services is a positive game changer
2. Success requires recognition of different capacities to exercise choice
3. In social services, government must ensure that service infrastructure underpins choice
4. Choice needs to build on existing settings to be successful
She highlights an important shift in the language used to describe people who use social services; from charity case to client consumer, and finally to citizen consumer which positions the client as an active agent in the exchange.
"This charts a journey of reframe from unworthy supplicant to professional subject to transactional purchaser to the current complex emerging understanding of citizen consumer," she explains.
"It's not about buying what's on the shelf, but saying I don't like your shelf, buddy, build me a new one."
She says real competition is almost always good, but, in social services, competition on its own won't get us where we need to go. We need to think about empowerment and infrastructure.
She calls on government to ensure that service infrastructure underpins choice.
ENDS
NB - I have seldom read a greater collection of gobbledygook.   She's apparently talking about getting a pension or welfare payment.
"This charts a journey of reframe from unworthy supplicant to professional subject to transactional purchaser to the current complex emerging understanding of citizen consumer," she explains.
"It's not about buying what's on the shelf, but saying I don't like your shelf, buddy, build me a new one."
But Turnbull apparently liked it.  He had her at home for taxpayer turps that Christmas.
On Tuesday 8 December 2015 Lucy and Malcolm Turnbull had the CEO of UnitingCare Lin Hatfield Dodds over to Kirribilli House, the Prime Minister's official Sydney residence.
PRIME MINISTER MALCOLM TURNBULL LAUNCHES UNITINGCARE CHRISTMAS APPEAL
On Tuesday night, Prime Minister Malcolm Turnbull launched the Target UnitingCare Christmas Appeal at Kirribilli House.
"One of the joys of Christmas is sharing with others," Mr Turnbull said.
"I encourage all Australians to take a minute to give to this appeal and share with those who need it most."
National Director of UnitingCare Australia, Lin Hatfield Dodds said it was an honour to have the prime minister launch the appeal.
On 4 March 2016 Turnbull undid another Tony Abbott decision - a move Ms Hatfield Dodds publicly endorsed
Charities and Not-for-Profits Commission U-turn
The Turnbull government has announced it has abandoned plans to abolish the Australian Charities and Not-for-Profits Commission, overturning "red tape repeal" measures initially proposed by Kevin Andrews when he was Tony Abbott's social services minister.
Social Services minister Christian Porter and Assistant Treasurer Kelly O'Dwyer today made the announcement, which has been welcomed by charitable organisations, saying it would provide certainty to the sector.
It was set up by Labor in 2012 in response to the recommendations of a unanimous 2006 parliamentary inquiry and a 2010 Productivity Commission report.
.........community sector and charity leaders welcomed the move, including UnitingCare Australia CEO Lin Hatfield Dodds
ENDS
On 8 March 2016 Internaional Women's Day and Minister for Women Michaelia Cash gave a speech endorsing Lin Hatfield-Dodds credentials.
International Women's Day - 8 March 2016
National Press Club, Canberra
THE UNITINGCARE SPRINGBOARD PROJECT

As a policy maker, one thing that excites me is the innovative initiatives that are developed by non-Government organisations to increase women's workforce participation.
One initiative that has been developed in partnership between the Government and UnitingCare Australia is: The UnitingCare Springboard Project.
This project is about providing training to women who have been out of the workforce for several years to enable them to re-enter the workforce in the 'caring professions' such as aged care.
 
It enables women to have a clear pathway back into the workforce whilst also helping us to meet the increasing demand for new skilled workers in these fields.

I am excited by this project – why?
It goes beyond the norm.
It thinks outside the square; and
It delivers: This is a project that will give a person - a skill - a qualification and a job.
And this idea could not have come to fruition without the commitment and passion of Lin Hatfield-Dodds from UnitingCare.
And it is wonderful to have Lin here today and to be able to publically recognise you.
ENDS
It appears that the Turnbull Cabinet had quietly been helped to "get to know" Ms Hatfield Dodds.   The process was put in place for a merit-based selection of the person best able to advise Turnbull on his vision.
This job ad sets it all out.
Duties
The Opportunity
The Deputy Secretary, Social Policy works collaboratively across the public service, industry and academia to provide whole of government advice to the Prime Minister on a range of social policy issues, including health, education, immigration, social services and gender equality. The Deputy Secretary provides advice to the Prime Minister on major Commonwealth initiatives such as the implementation of the National Disability Insurance Scheme, and leads the provision of advice to the Prime Minister on the Council of Australian Governments, working closely with State and Territory counterparts. The Deputy Secretary also provides policy and programme management advice, and advice on international engagement, to the Minister for Women.  
In concert with the Deputy Secretary, Economic, and the Deputy Secretary, Innovation and Transformation, the role leads the Domestic Policy Group. As a member of the Department's Executive Leadership Group, the role is responsible for contributing to the leadership of the Department through active involvement in executive decision making processes and representational activities.
Our Ideal Candidate
We are seeking an innovative, agile, forward-looking person who possesses a strong and broad understanding of social policy issues, and a high-level capacity for conceptual and analytical work. You are a strong leader with relevant, extensive senior leadership and management experience.
You have strong influencing, negotiation and engagement skills and a strong track record in developing and coordinating high level advice on the range of policy areas the Deputy Secretary supports.
You bring people on board with your ideas and motivate them to bring their best to their role. You show initiative, sound judgment and personal drive and can think on your feet. You work effectively under pressure and in a changing environment to deliver high-quality advice and outcomes that align with the big picture. 
The Deputy Secretary is considered an Officer under the Work Health and Safety Act 2011 and is required to exercise due diligence in complying with their obligations under this Act. They are also required to exercise the appropriate powers, authority, delegations and discretions under the relevant legislation including the Public Service Act 1999 and the Public Governance, Performance and Accountability Act 2013.
What We Offer
• A flexible, diverse and inclusive workplace and attractive remuneration package including generous employer superannuation contributions.
• Exciting and fulfilling work at the heart of government with career development and networking opportunities difficult to find elsewhere.
• The opportunity to work with strong, smart, visionary and experienced leaders who encourage and support you to develop your interests and expertise and achieve your ambitions. 
Eligibility
To be eligible for this position you must be an Australian Citizen at the closing date of application.
The occupant must be able to obtain and maintain a Negative Vetting Level 2 level security clearance, or hold a current security clearance of an appropriate level.   
Notes
RecruitAbility applies to this vacancy. Under the RecruitAbility scheme you will be invited to participate in further assessment activity for the vacancy if you choose to apply under the scheme; declare you have a disability; and meet the minimum requirements for the position. For more information see: 
http://www.apsc.gov.au/priorities/disability/recruitability
.
About Department of the Prime Minister and Cabinet 
Do you want to make a real contribution to the success of our country? The Department of the Prime Minister and Cabinet advises the Prime Minister on policies across the full range of government activities and the machinery of government, and ensures implementation of cabinet decisions. We work across many different government portfolios to ensure coherent strategies with mutually supportive policies and decisions based on a whole-of-government approach. We cover matters of particular importance to the Prime Minister, current government priorities, social and economic policies, Indigenous affairs and national security. Special offices currently work on counter-terrorism, Commonwealth-State reforms, deregulation, women's policy, 'ice' and cyber security.
We are a motivated and professional team with a wide variety of qualifications and backgrounds. We welcome people with private-sector experience. We value people with ideas, the ability to present them persuasively, and the drive and skill to see them adopted. We take pride in our reputation for acting with integrity and discretion. 
All applicants must be Australian citizens, and be prepared to undertake and pass a security clearance. Applicants who are Aboriginal and/or Torres Strait Islander, come from a diverse cultural or linguistic background or have a disability are encouraged apply. The Department aims to ensure that all applicants are treated fairly and that they have equal access to job opportunities. Hearing or speech impaired applicants are invited to use the National Relay Service by contacting 133 677, and requesting to be connected with our HR Help team on 02 6271 6000 in order to obtain selection documentation. 
ENDS
That job ad could have been written for The Greens.   Hang on a sec.   It was.
Former Liberal Party Senator Gary Humphries has the last word on Lin Hatfield Dodds.  He knows her well.   He faced her and The Greens in the 2010 election campaign.
There are reams of ugly exchanges between them including this range of emails about a public debate:
Gary and the old-Liberal Party released this public statement after the ACT (yes that electorate again, the ACT) rejected The Greens and Ms Hatfield.
I expect to see political statements like this from the Libs about the Greens.
THE TRUTH BEHIND THE GREENS SPIN CYCLE
Despite the hundreds of thousands of dollars, the dodgy polls, and the blatant fear campaign run by the ACT Greens, at the end of counting they are 25 000 votes short of a seat in the Senate in the ACT.
What must be galling and disappointing to Greens supporters is that they were duped by a cynical campaign that promised near-certain victory but delivered the lowest swing to the Greens in the country. The hubris and dishonesty of this campaign by the Greens was simply breathtaking. 
Even if this race had gone to preferences, the Greens would still not have come close. 
Even with every single Labor preference, they would still be thousands of votes short of gaining the seat. 
To tell their supporters that they needed less than 2000 votes to win when in fact they needed more than ten times that amount is a deception of genuine believers in the Greens' mission.
Greens supporters would rightly be very angry at a campaign that employed a deceptive trick against their own supporters. They would also be angry and confused with a candidate who:
– backflipped several times over education policy
– drove a V8 4WD yet took photo ops on electric bikes
– didn't know if she had private health cover, but campaigned against it
– denigrated the Australian Christian Lobby
– swore at the media, and
– flagrantly wasted hundreds of thousands of dollars on a campaign based on fear and mistruths and spin.
I am proud to serve every Canberran in the Senate once again, to stand up for local solutions and to be honest about who I am and what I stand for.
10 September 2010
I never thought I'd live to see a Liberal Party Government outsourcing social policy to Bob Brown and the Gaia happy-clappers.