This is Senator Gichuhi's original post:
Now retracted:
This is from the website Senator Gichui was promoting.
Senators have 4 staff members each to support them.
Why then didn't one of them think to confirm the extent of this purported offer with DFAT or Minister Bishop's office?
Here's Pauline Hanson who is still on the case.
And Senator Hanson adds:
This update from SBS appears to be pretty comprehensive
'Fake' post from Senator Gichuhi sparked Pauline Hanson's African scholarships outrage
A Facebook post from a Liberal senator that claimed the Australian government would fund 10,000 scholarships for African students dramatically inflated the number of places, SBS News can reveal. 
The "10,000" figure was repeated in The Australian and sparked an outraged response from One Nation leader Pauline Hanson, who called the DFAT-supported program a "disgraceful waste of taxpayer money".
But SBS News can now reveal the figure was incorrect. 
An advisor for Senator Gichuhi confirmed the senator had received "advice that the post was fake". 
"We will be posting an apology", the staffer told SBS News.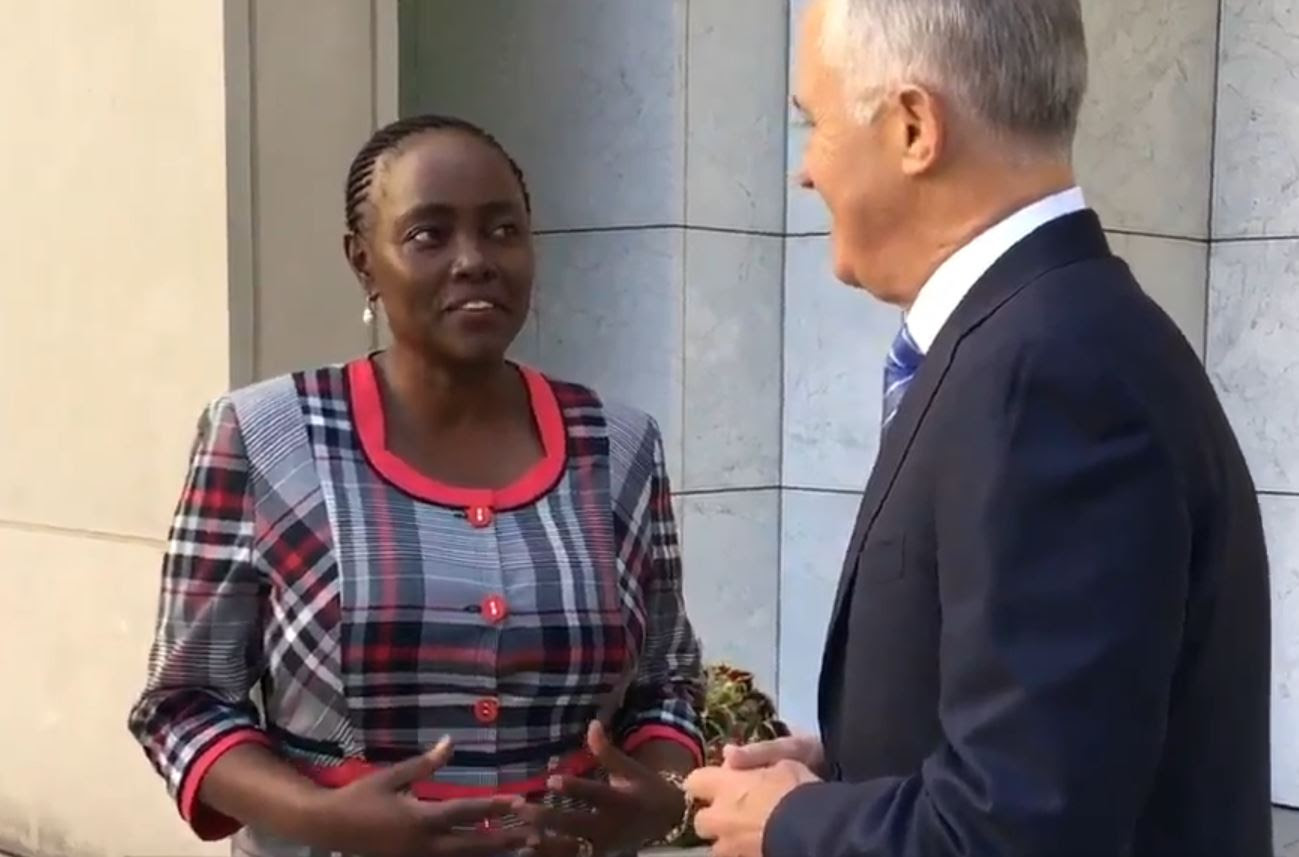 Minutes later, an apology was uploaded to the senator's Facebook page.
"The office has been a victim of fake news. We apologise for any inconvenience," it read. 
SBS News understands the real figure is much lower, possibly even lower than 1,000 places, but has contacted DFAT for an official breakdown and is waiting for a response. 
Across the web, there are various instances of the "10,000" figure and many more that cite "1,000". The error can be traced back to a Facebook page called 'AfricanUnion', which shared a link to a page with the wrong figure. 
An academic paper in the Australasian Review of African Studies published in 2013 said the program "increased from 100 scholarships in nine countries in 2007/2008 to 1,000 scholarships in 2012/2013 to over 35 countries, which represents growth of 900 percent." 
The African scholarships are funded as part of DFAT's 'Australia Awards', which cost the taxpayer an estimated $320 million this financial year. But the program funds scholarships for students from dozens of countries across the Asia-Pacific, Africa and the Middle East. 
In a statement to SBS News, Senator Hanson said the figures were "put out by a government senator, and the people want to know the truth". 
"The government might want to call it fake news but the price tag looks very real," she said. 
Hanson sticks to her guns
Just over an hour after Senator Gichuhi's retraction, Senator Hanson appeared on Sydney radio station 2GB to defend her comments.
Host Chris Smith described the program as "overgenerous".
"Why can't it be 1,000 or 500 [scholarship places], why do we have to offer it to 10,000?" he asked.
Senator Hanson agreed the program was "overgenerous" and suggested she still believed the 10,000 figure, despite Senator Gichuhi's retraction.
"I'm actually furious about this, Chris. I'm sick and tired of the government giving away our money," the One Nation leader said.
"[Lucy Gichuhi] has taken it down, she's called it now 'fake news'. So I'm asking the Department of Foreign Affairs for a please explain."
"Is this fake news or is it fair dinkum? I think it's fair dinkum."