From Nick Tabakoff in The Australian today.
Shock jock Price takes on 2GB, 3AW
After Alan Jones' departure last year, a new competitor from an unexpected quarter has emerged in conservative talk radio.
Nearly a year after Alan Jones announced his retirement from Nine's radio operations, a surprise new right-leaning talk rival to ratings powerhouses 2GB and 3AW is about to be unveiled.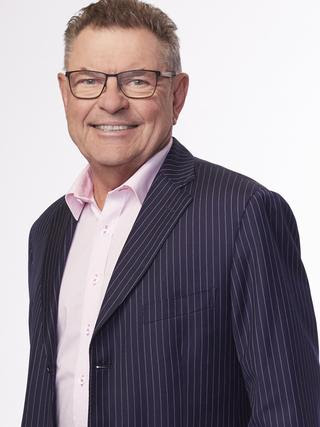 Steve Price.
Diary has got wind of the venture, and can reveal the new competitor for Nine Radio will be spearheaded by former 2GB/3AW shock jock, The Project's Steve Price — whose return to breakfast radio will see him go head-to-head with former colleagues and ratings leaders Ben Fordham and Ross Stevenson.
We're told the venture will be announced as early as this week, with Price's national show to air from about 7am to 10am.
And who is bankrolling the new venture? In another surprise, it's national music radio group Southern Cross Austereo, owner of the Triple M and Hit networks.
Why does Austereo want to get into talk radio? Because it senses a void in the area of conservative opinion on radio, after Jones's departure to Sky. Austereo has long dabbled in the area, with talk radio experiments like Triple M's Hot Breakfast with Eddie McGuire and Luke Darcy, which ended last year.
Making the rivalry with 3AW more delicious is that Diary is also hearing talk that Stevenson's former radio co-pilot, John Burns, could become a guest player in Price's new program in some form — potentially putting him head-to-head with Stevenson and his new co-pilot, Gruen's Russel Howcroft.
It's still unclear if the new show is part of a broader talk line-up. But Diary understands that in a bold experiment, it won't be aired on conventional radio — instead being livestreamed through Austereo's radio and podcasting app, LiSTNR.
Once the show is aired at breakfast, it will then be cut-up into segments for the podcasting section of the LiSTNR app, which last year replaced Austereo's former PodcastOne network.
We hear Austereo chiefs believe that with Nine returning to local content for most of its radio shows, there is a "great hunger" for national opinion. They also see digital livestreaming as the future of radio.